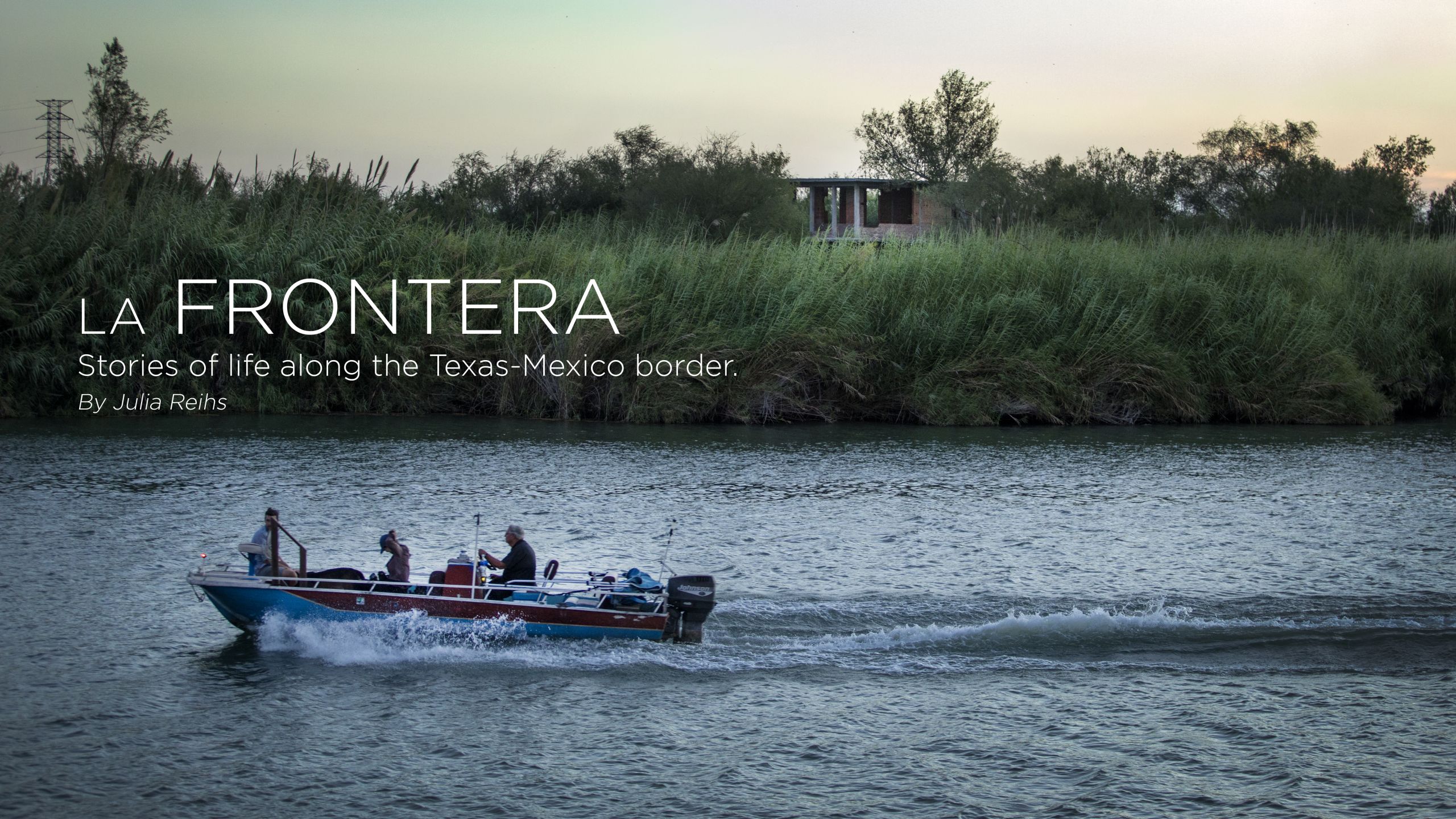 2018: The year of zero tolerance, family separations and migrant caravans. Immigration has become a political tool, and the nation is drawing sides.
But for residents of the Rio Grande Valley, migration is more than an election. Migration is omnipresent. It does not ebb and flow with the tides of politics; it is embedded in the lives of people who live there.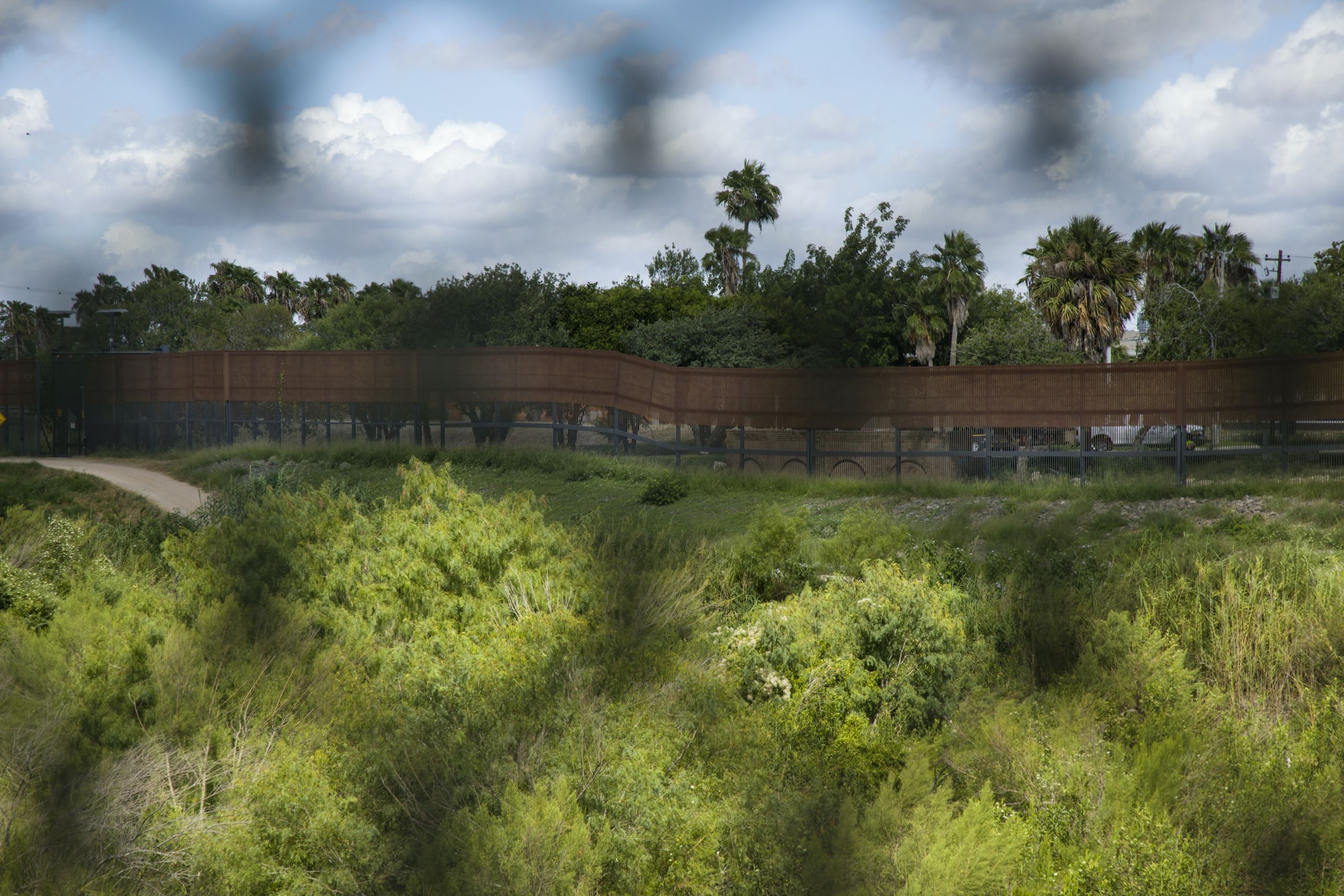 'Doing nothing was being complicit'
BROWNSVILLE, Texas – The first time the women went to the bridge it was early June; they met 40 people from Honduras, Guatemala and Cuba. By the second visit, there were about 70 people.

The women were astonished, then angry. Their communication system became a series of "ping ping pings" from Facebook Messenger: There are 20 people at the bridge today. They need clothes, water, diapers for a 17-month baby, someone to talk to ...

Angry Tías & Abuelas of the Rio Grande Valley was born.
The group of women organized across the Lower Rio Grande Valley from Brownsville to McAllen. They took to the bridges with backpacks filled with toothbrushes, water, snacks, flip-flops, sunscreen and other supplies, aiding asylum-seekers from Central America and as far away as Eritrea. Some of the activists had never met before in person, but they were unified by one thing: their anger.
In April, the Trump administration had ordered the prosecution of all adults entering the U.S. illegally, leading to family separations. This "zero-tolerance policy" created a dire situation for migrants at ports of entry, and media flocked to the border.
"Families have been separated for a long time, but not with this kind of focus," says Michael Seifert, a border advocacy strategist for the ACLU of Texas in Brownsville. "The attention of the world really came down here because this is where a lot of the separations were happening."
As entries increased, U.S. officials halted migrants at the U.S.-Mexico border, allowing only a small number to cross into the U.S. per day.
"These are people trying to enter the United States to seek asylum, and they're trying to follow the rules. These are not illegal entries," says Elisa Fillipone, an Angry Tía who lives in Brownsville, three blocks from the Gateway International Bridge.
Seeking asylum in the United States is legal. It can be done at any port of entry, or once a person is in the United States regardless of whether he or she is here legally, according to U.S. Citizenship and Immigration Services.
"We felt that doing nothing was being complicit, and we decided to take action," Fillipone says.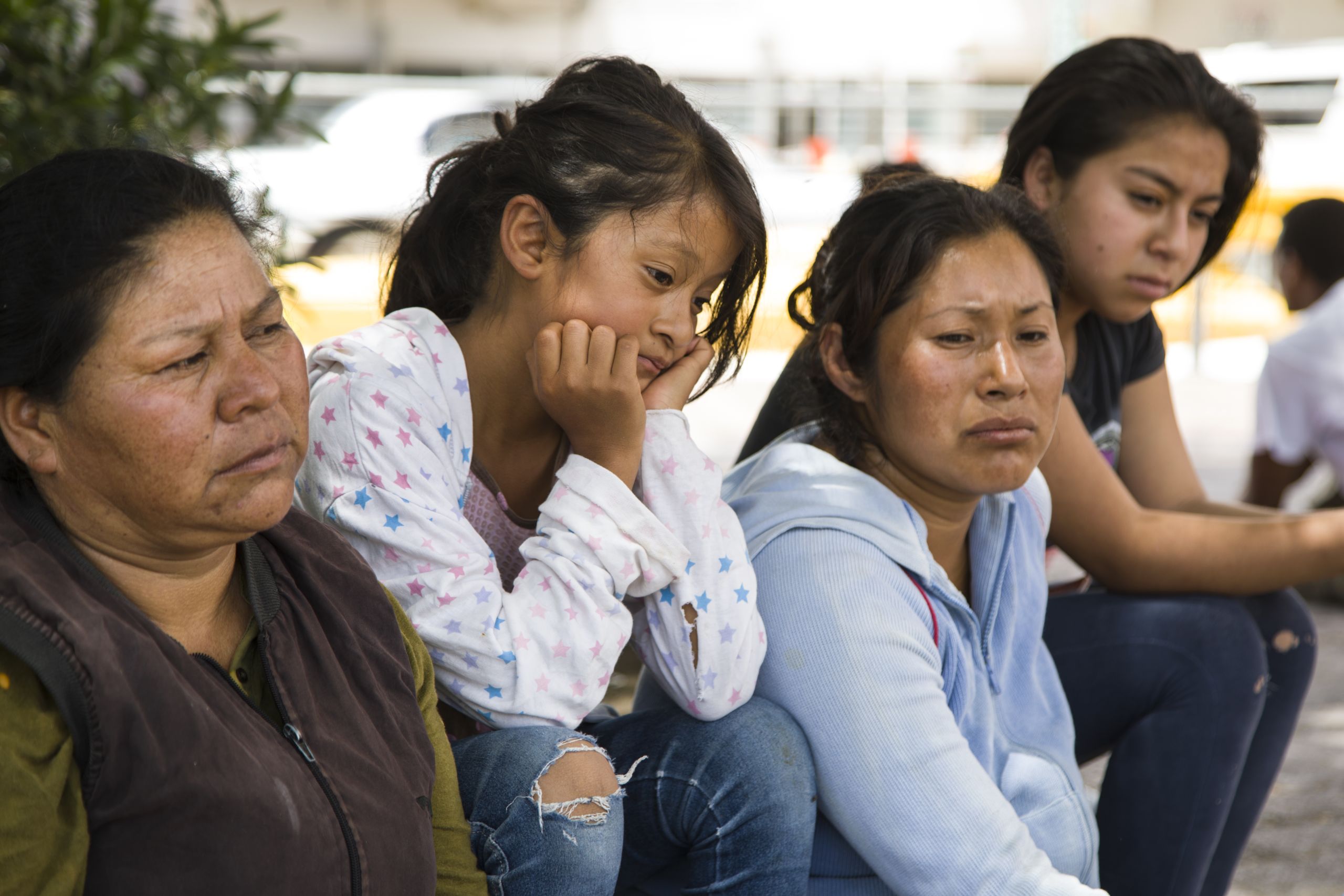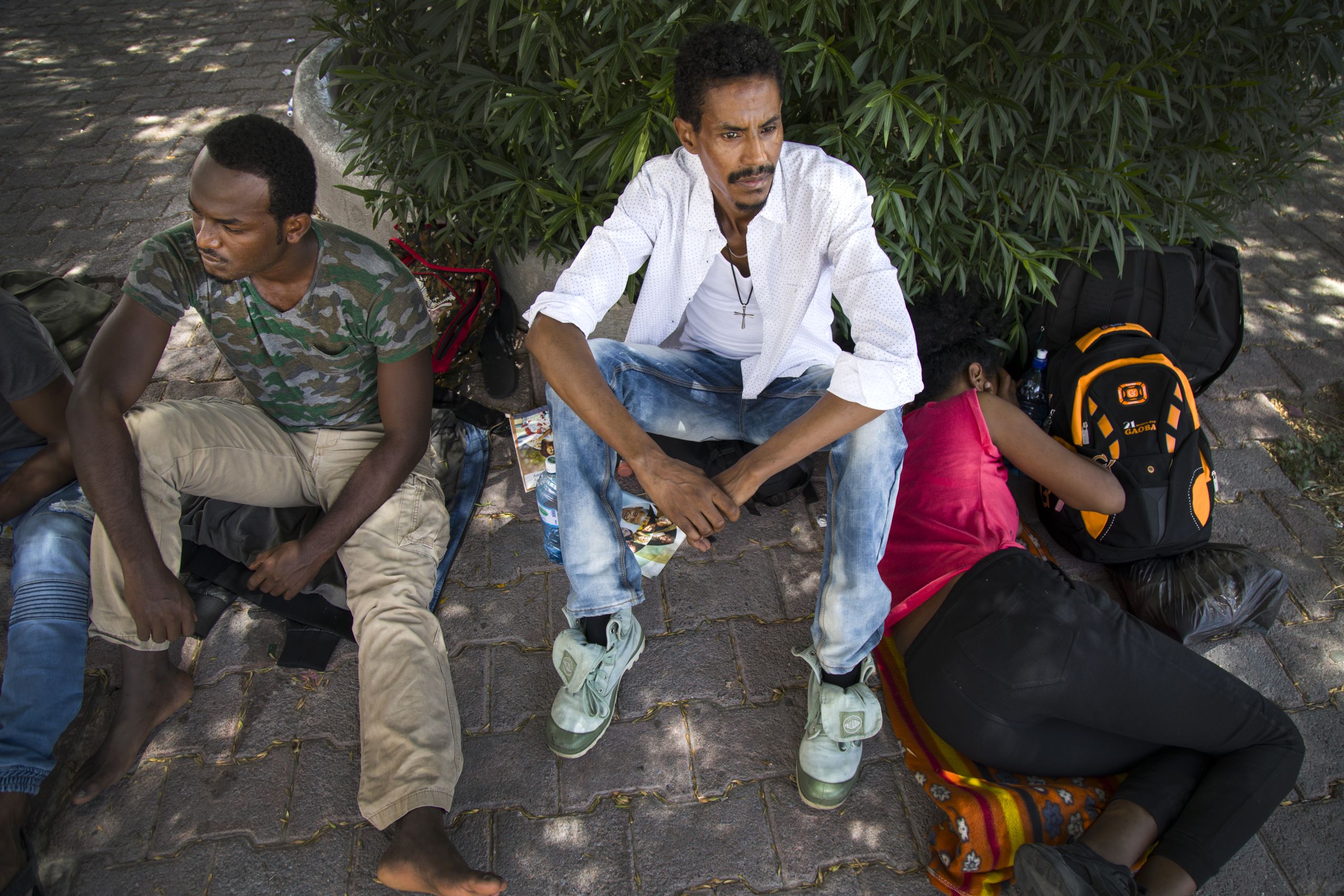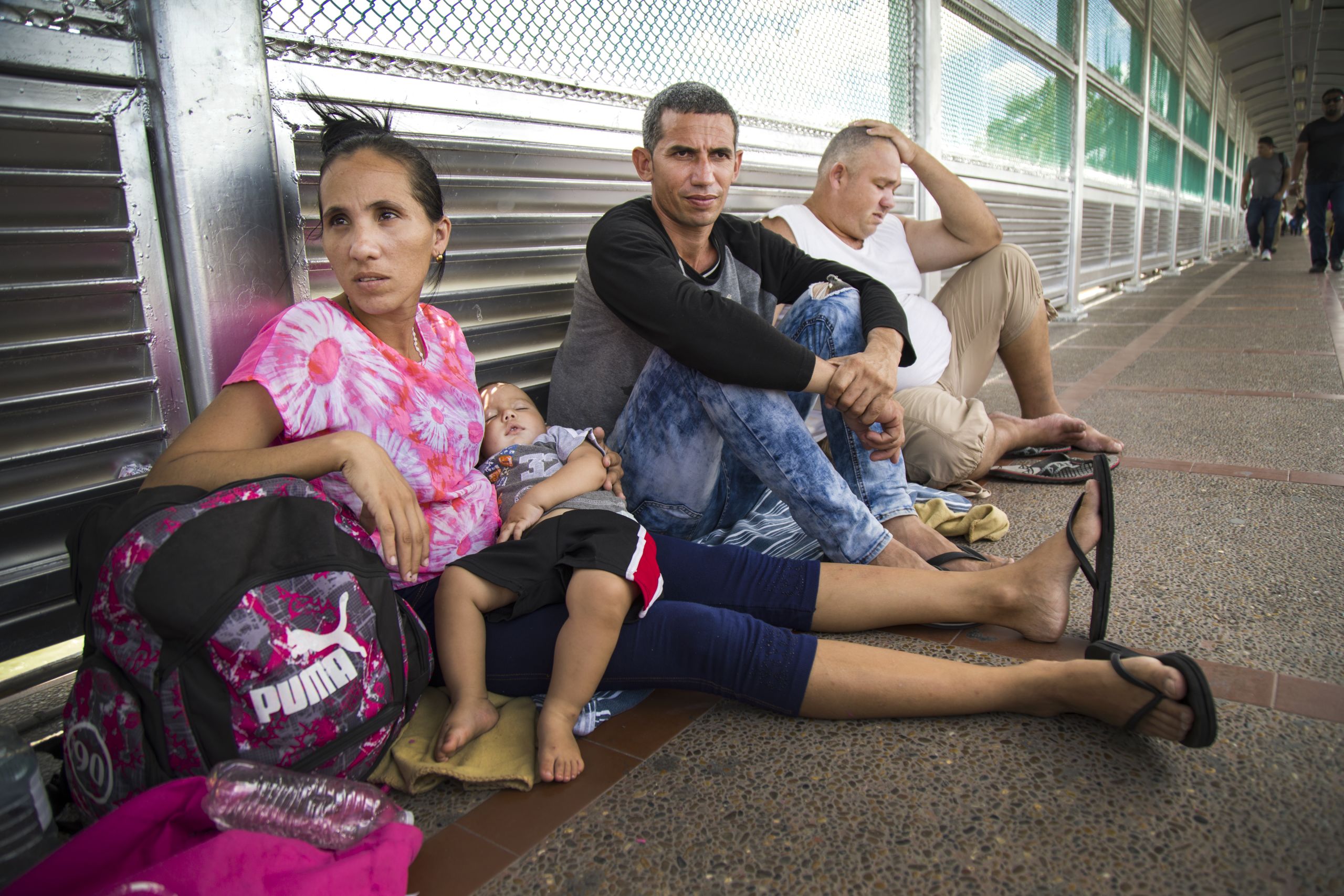 Part agent, part humanitarian
MCALLEN, Texas – In the Rio Grande Valley, migration is a way of life. Signs for elote and cheeseburgers line the streets of downtown McAllen, the largest border town in the Valley. Passersby speak Spanish peppered with English slang; Fortune 500 companies enjoy the benefits of doing international business in McAllen and neighboring Reynosa, Mexico; sons and daughters of migrants attend school alongside children of Border Patrol agents. Eighty-five percent of McAllen residents identify as Hispanic.
"I think for us on the border, this is not simply about [the immigrant] community being threatened, but it's also about people who live here, who pay taxes, who are Texans," the ACLU's Seifert says.
That's why while some Valley residents like Fillipone felt a call to action, others felt a call to duty.
McAllen is home to the largest Border Patrol sector in the nation, with more than 3,000 agents. In the past year, Border Patrol in the Rio Grande Valley sector made nearly half of all apprehensions on the Southwest border.
"Regardless of who's in office … the mission stays the same, which is to secure the border," says Robert Rodriguez, a Valley native and Border Patrol agent for more than 10 years. "We took an oath of office and we take it very seriously, and every Border Patrol agent comes out here and does that with pride."
On a daily basis, he encounters migrants with small children, who are delirious or dehydrated from their long journeys. He has also encountered migrants who respond violently or are driven recklessly by smugglers evading Border Patrol. He switches from agent to humanitarian sometimes by the hour.
"We're dealing with two completely different populations: illegal aliens that are turning themselves into Border Patrol agents – that's the family units and unaccompanied children," Rodriguez says. "Then the other half of the traffic that we're dealing with is illegal aliens who are actively trying to evade apprehension."
Since the 1990s, the U.S. has poured more resources into securing the border. Rodriguez says the existing border fence and increased infrastructure – such as access roads and surveillance cameras – have helped agents do their jobs.
"Prior to having the infrastructure and the technology placed in this area, it was not uncommon for agents to encounter groups of maybe between 30, 40 and 50 attempting illegal entry in this area," he says. "And with the wall, we're dealing with groups of maybe 10 to 12. That is a very manageable situation."
The wall does not deter those seeking asylum, however. Their goal is to turn themselves in to Border Patrol, so barriers that make evasion difficult are not a factor. For this, Rodriguez says, immigration policy must be addressed.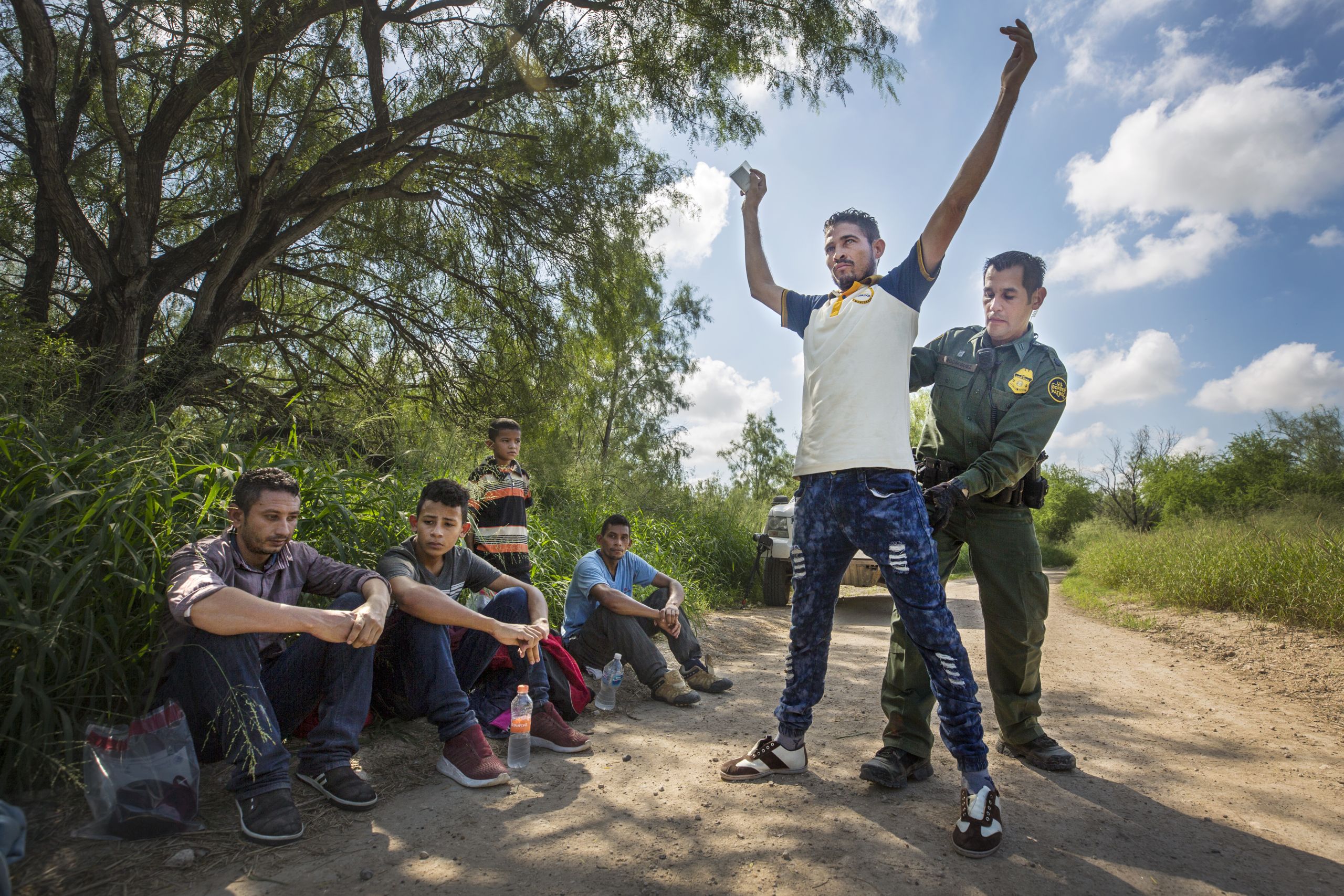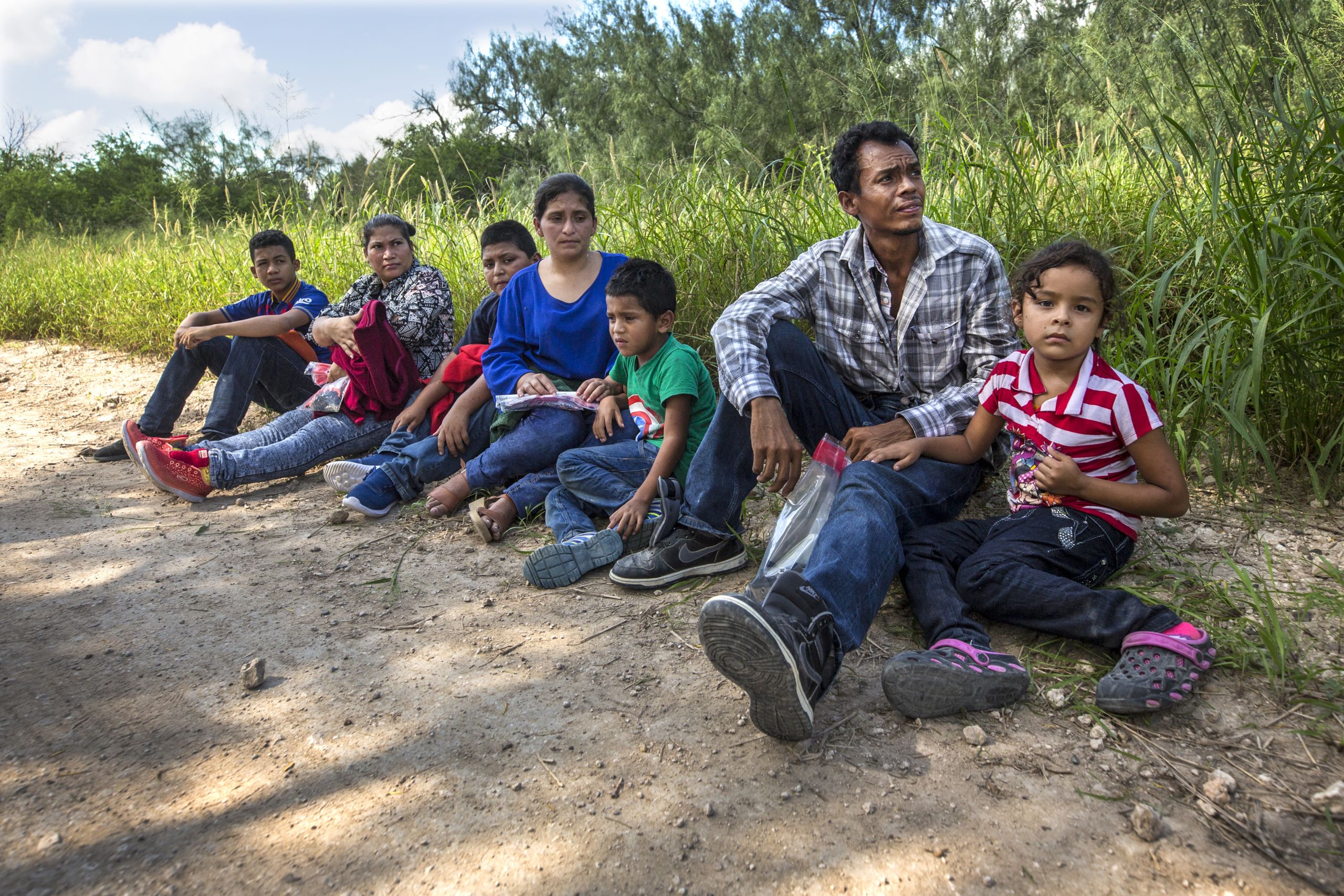 Life behind the wall
BROWNSVILLE, Texas – For people who live along the Rio Grande, there is a personal cost that comes with border security.
Pamela Taylor has lived on the border since 1946, when she left England with her American husband after World War II. They settled on a plot of land in Brownsville, a block and a half from Mexico. They built a home, raised a family and established a life. While Taylor became a naturalized citizen of the United States, migrants crossed the Rio Grande just behind her home. She didn't like it, but it became a part of life.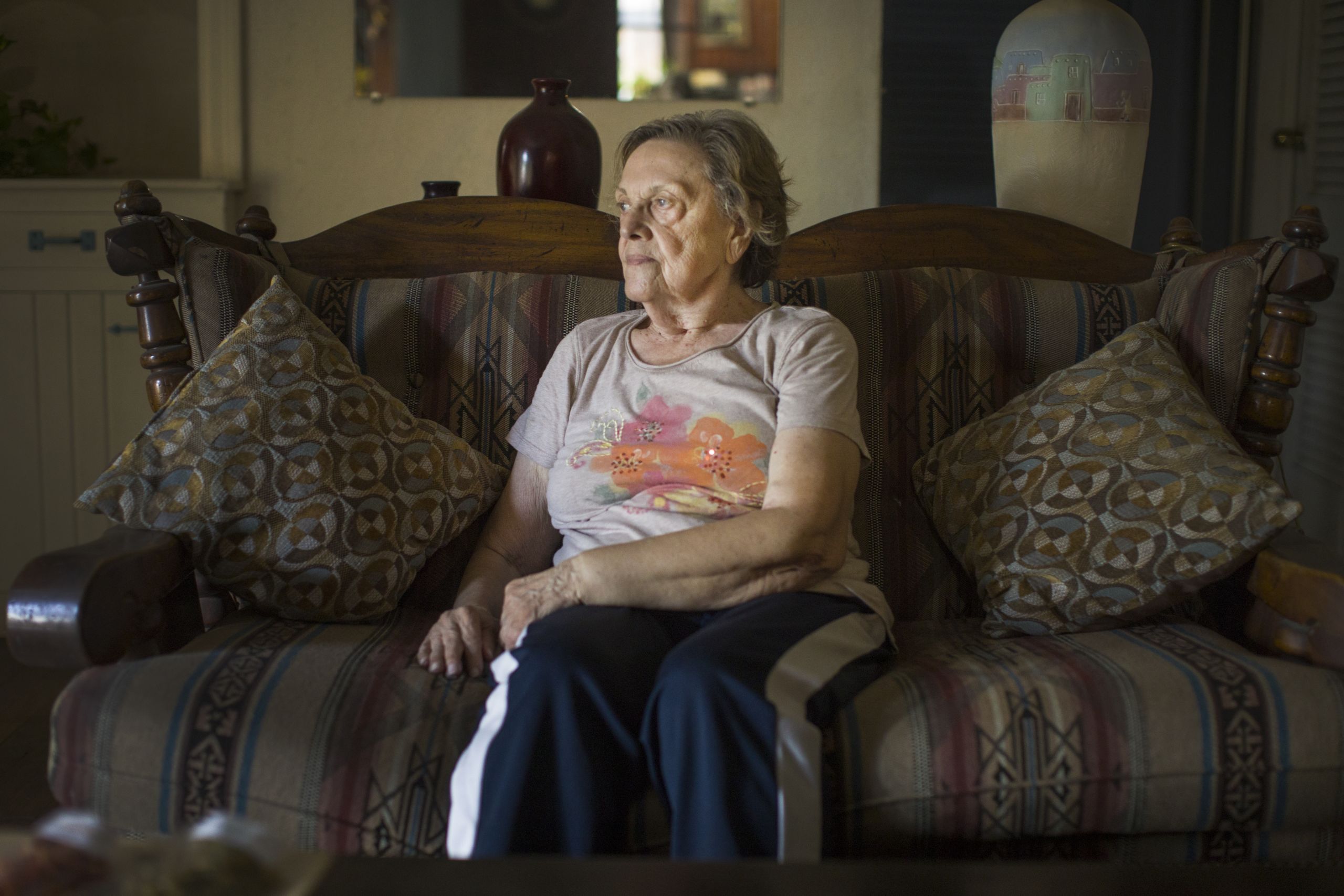 "I have had an illegal sitting in that rocking chair in my living room," Taylor says. "I smelled aftershave lotion, and I thought my son-in-law was home. But there was a man standing at my window looking out at Border Patrol as they went by. He had come into my house. He had used my bathroom, he had washed, he had shaved, he had cleaned up and everything. Just sitting there."
When he spotted her Alaskan malamute, he took off running. "They never did find him," she says.
In 2007, the U.S. decided to build a fence. The Rio Grande twists and turns around Taylor's property, shaping it like a finger poking into Mexico. The land's silty river-bottom soil makes it difficult to erect a fence too close to the river, she says, so the government built the fence around her home.
Taylor was left on the Mexican side.
"We asked, 'How am I going to get out?' Because that's when I was also diagnosed with cancer," she says. "How were people going to get in?"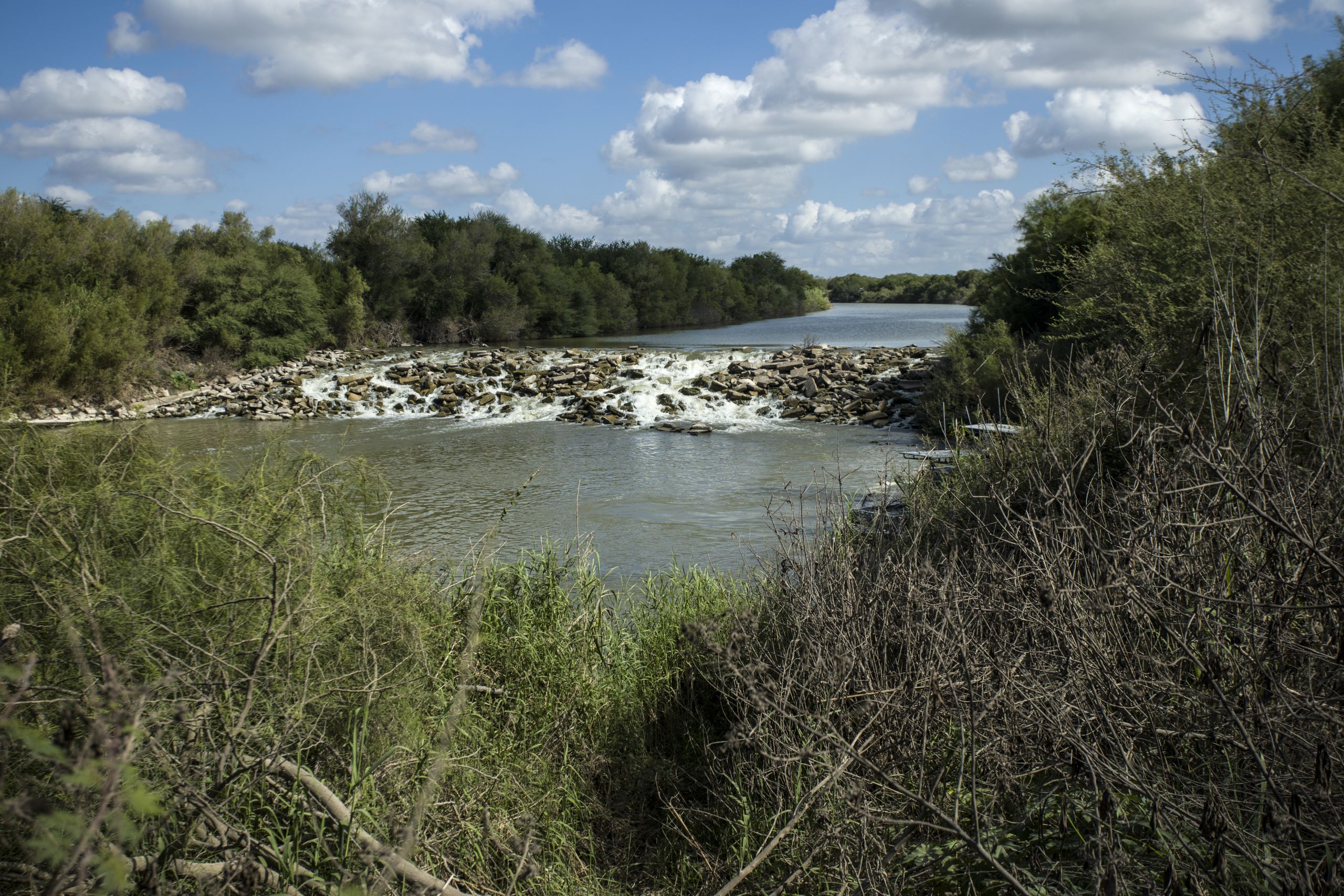 The Army Corps left a gap in the fence for a road that passes through.
With the fence in place, migrants simply became more inventive. Now, a Border Patrol vehicle sits at the end of her gravel driveway, watching cars drive through the gap in the fence. Taylor is grateful for their presence, but also does not think the wall helps.
"There are millions and millions of illegal people in America. How did they get in if that wall has been there all this time?" she says. "We need an immigration deal."
The U.S.-Mexico border is 1,933 miles long. Texas accounts for 1,241 of those miles, but has the least border fencing compared to other Southern border states because much of its land is privately owned.
Taylor feels forgotten, as if politics are a higher priority than the lives of the people along the river. "Nobody even mentions the people that have been disrupted – their houses taken and everything – along the river," Taylor says. "I'm behind the wall. I could never sell my house. Nobody would want to buy it."
Taylor turned 90 this year, and she plans to stay put on her property no matter how much wall goes up around her or how many people cross the river behind her property.
"Nobody's going to move me," she says.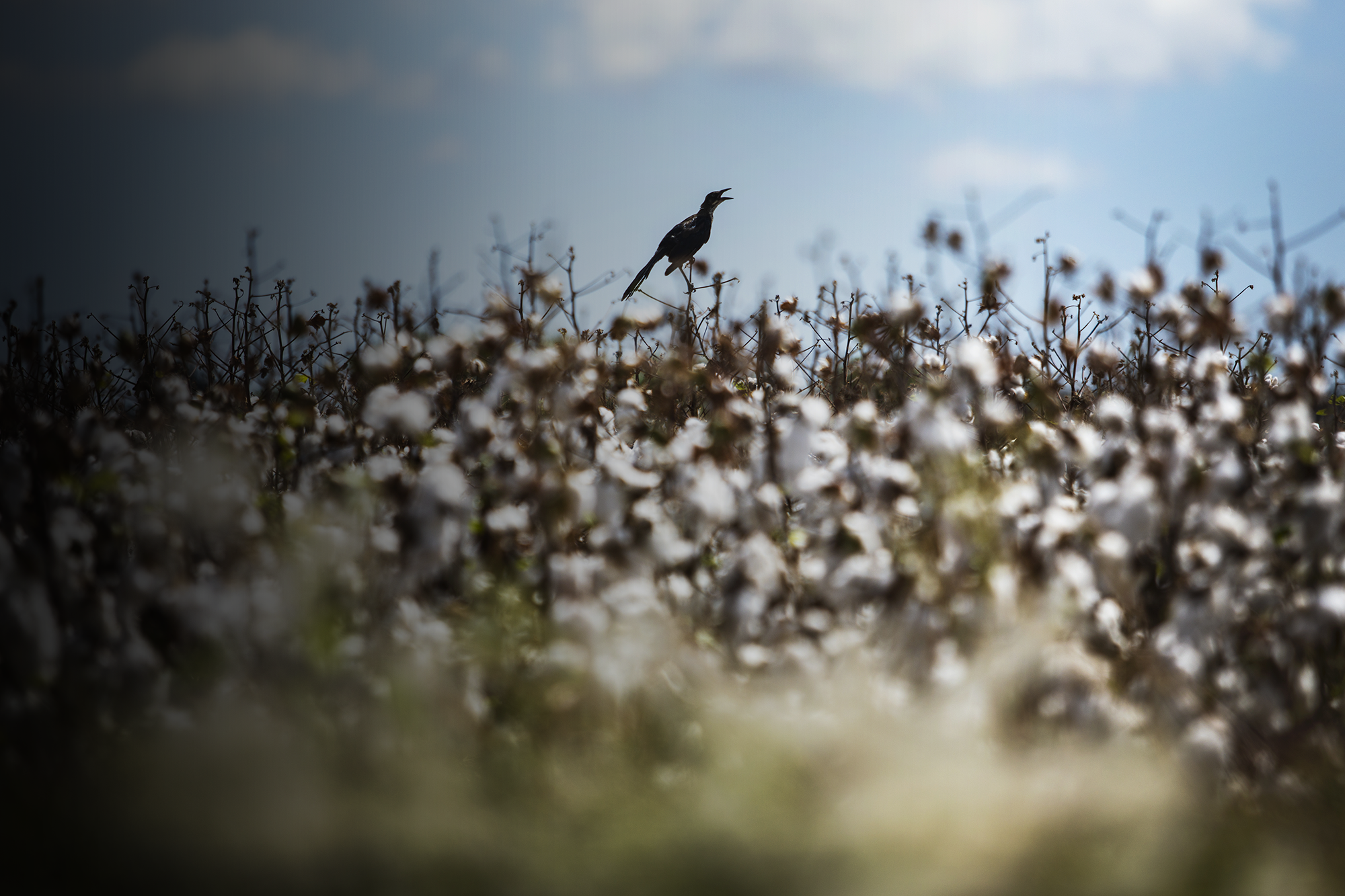 A 'pit stop' in the journey
SAN BENITO, Texas – Half an hour north of Brownsville, a small cluster of cottages sits nestled in the trees. Birds chirp, laundry swings from a line in the yard, and an American flag clinks from a pole in the breeze. La Posada Providencia is a respite, away from monsters and recurring nightmares that can haunt asylum-seekers.
"All of our clients are immigrants, and they come from practically all over the world," says Andi Atkinson, executive director of the Catholic-run emergency shelter for people seeking legal refuge in the U.S. La Posada has housed clients from Africa, Central America, and even Russia. "Even though they all have different stories to tell, they are all fleeing for their lives and that is why they are all trying to seek refuge in the United States of America."
For asylum-seekers, leaving home is an act of survival.
"I have two kids back at home," says "Shalom," a woman from Zimbabwe who stayed at La Posada this past summer. "To think that anyone in his or her normal senses can just up and leave and say, 'You know what? I'm going to go to Europe or I'm going to go to America in the name of greener pastures?' No. It's like you're running away from death, and you're coming to something else."
Shalom says she was sexually assaulted in front of her children because she was affiliated with the opposition party in Zimbabwe. She became pregnant from the rape. She fled the country, first to Europe, then the United States. She's now awaiting to hear the status of her asylum application.
Clients come to La Posada from ICE detention centers across the country, released on bail while awaiting immigration hearings.
"We're just a pit stop for them. We give them food and clothing and hot showers ... and we also help them communicate with their friends or family members or their sponsors," Atkinson says. "We're helping these clients finish their journey, wherever it is they're headed."
"Flor" and her family left El Salvador over a year ago after her husband was shot by gang members. She and her son also ended up at La Posada this summer.
"I doubt very much that anything will change [in El Salvador]," she says. "Now my life is becoming more difficult. My son misses his dad, and I miss him, and it's not easy to be separated. It's something indescribable."
At La Posada, the residents eat together, take required English classes and help the nuns with gardening and chores. Clients like Flor feel less alone, but know they cannot stay forever.
Shalom recently received a work permit and celebrated with the nuns and other residents. She gave birth to a baby boy in September and is working on her GED. "I'm taking one step at a time," she says, "and hoping for the best."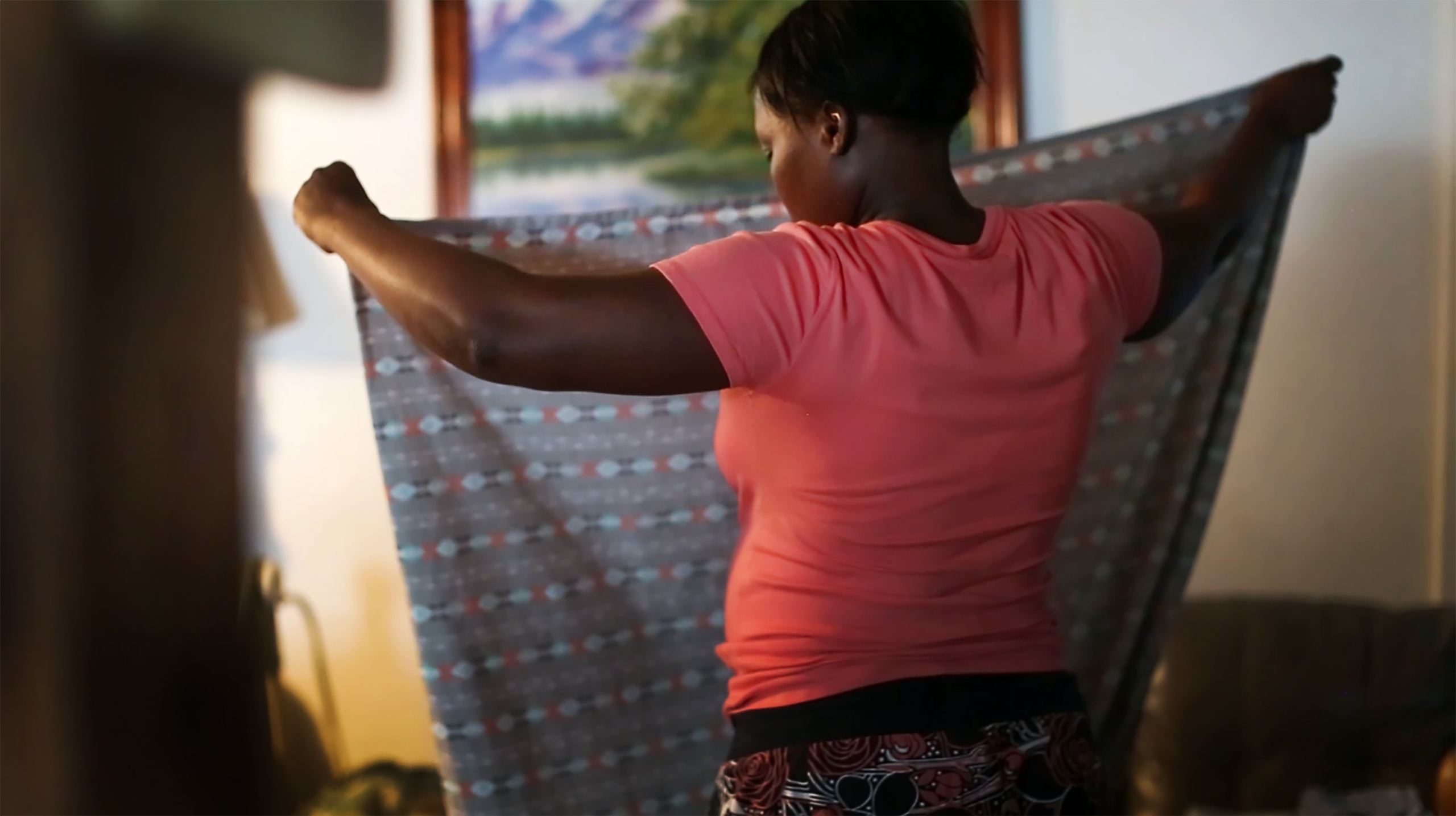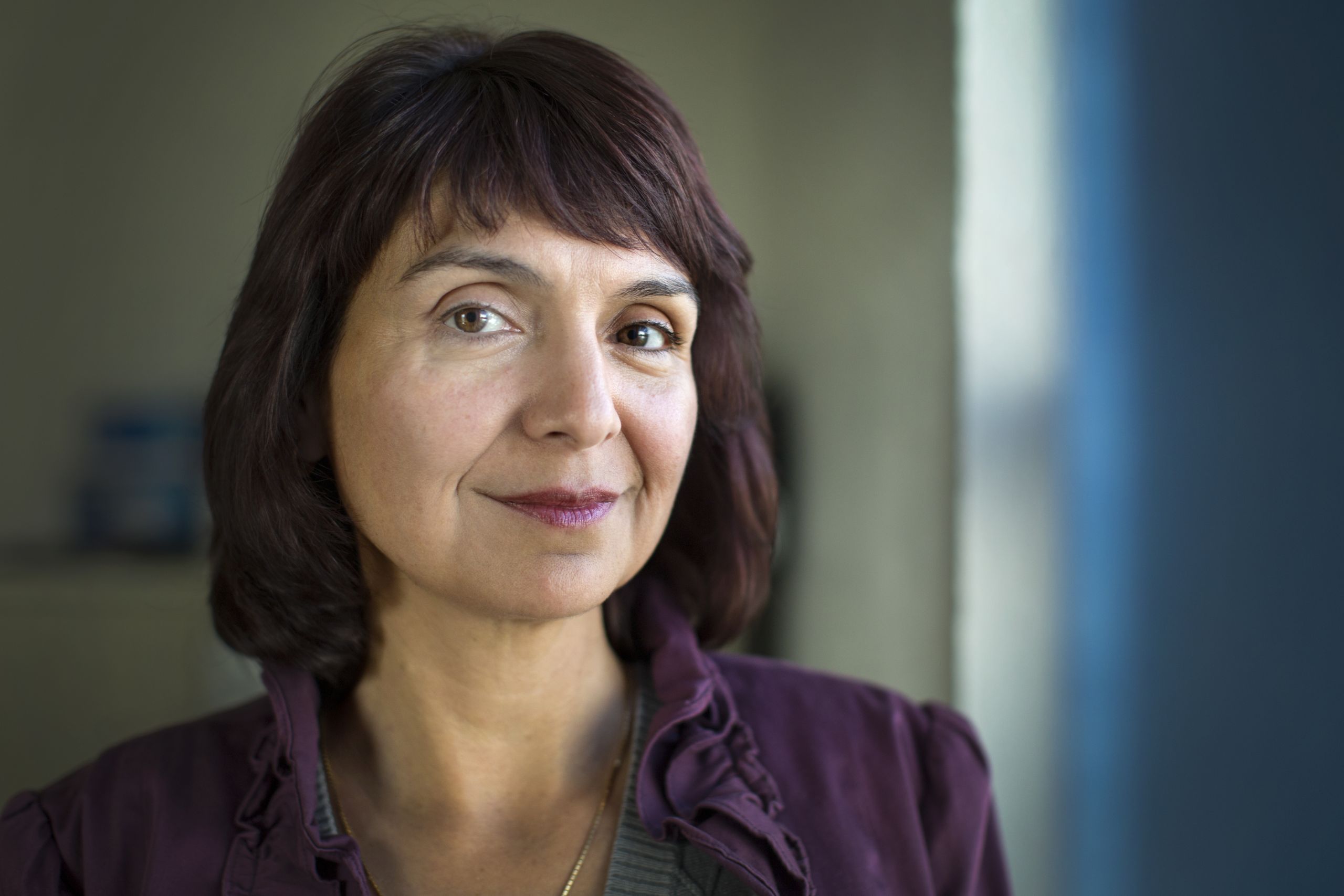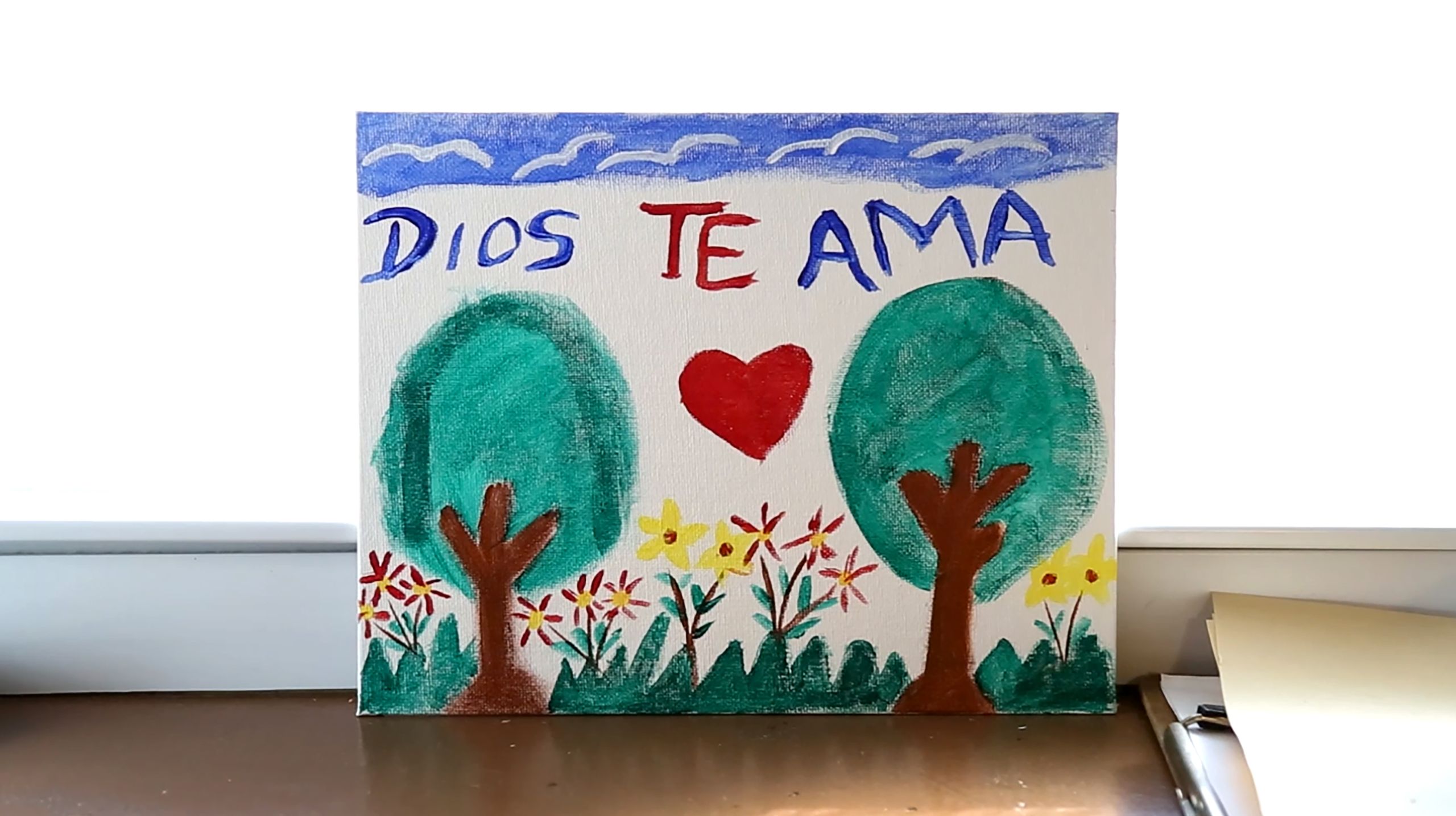 'You are not undocumented. You have these documents'
BROWNSVILLE, Texas – On June 20, President Trump announced an end to the zero-tolerance policy. Parents and their children were slowly reunited, and the media moved away from the border. But in the Valley, the impact of zero tolerance reverberated. The lines of migrants waiting to cross into the U.S. remained.
Angry Tías & Abuelas divided up tasks and used down time between day jobs to build a response system: delivering supplies to migrants waiting at the bridges, visiting detainees at the ICE detention center in Port Isabel, providing shelter for newly released detainees.
"I started checking the bus station," Fillipone says, referring to the Greyhound station in downtown Brownsville, where ICE officials arrive daily to drop off migrants.
The migrants have just passed "credible fear" interviews to determine their eligibility to seek asylum and are released on bail until their immigration hearings. They shuffle into the bus station, carrying a small bag with a single copy of the most important document they now own; it declares their temporary but legal status in the U.S.
"The station closes at 11 [p.m.] and these newly released detainees have to spend the night on the street until 4 in the morning," Fillipone says. "The mission became keeping them safe for the night." Drop-off times change, requiring the volunteers to be flexible.
When the migrants enter the station, a squad of Angry Tías & Abuelas volunteers – now including a handful of tíos – snap into action, handing them sandwiches, backpacks full of supplies and donated clothes. They translate the immigration documents, explaining the importance of keeping them safe.
"You are not undocumented," Fillipone tells one man in Spanish. "You have these documents."
By the end of the night, the volunteers have guided a majority of the migrants to their buses, where they will travel to meet family members or sponsors throughout the U.S. Those who have buses early the next morning sleep outside the station in groups. Some are offered space to sleep at a volunteer's home.
"It was something beautiful to arrive at this bus station and meet these people," says Ernesto, a Honduran in his early 20s traveling to Miami.
He says he left his home due to insecurity and drug trafficking.
Although ICE dropped him off in Brownsville, his ticket was set to depart from McAllen, an hour away. The group messenger ping ping pinged and Angry Tías & Abuelas green-lighted Fillipone's request to buy him a ticket from Brownsville that night.
Ernesto catches the last bus out for the evening and waves goodbye. Fillipone heads back inside quickly, hiding her teary eyes.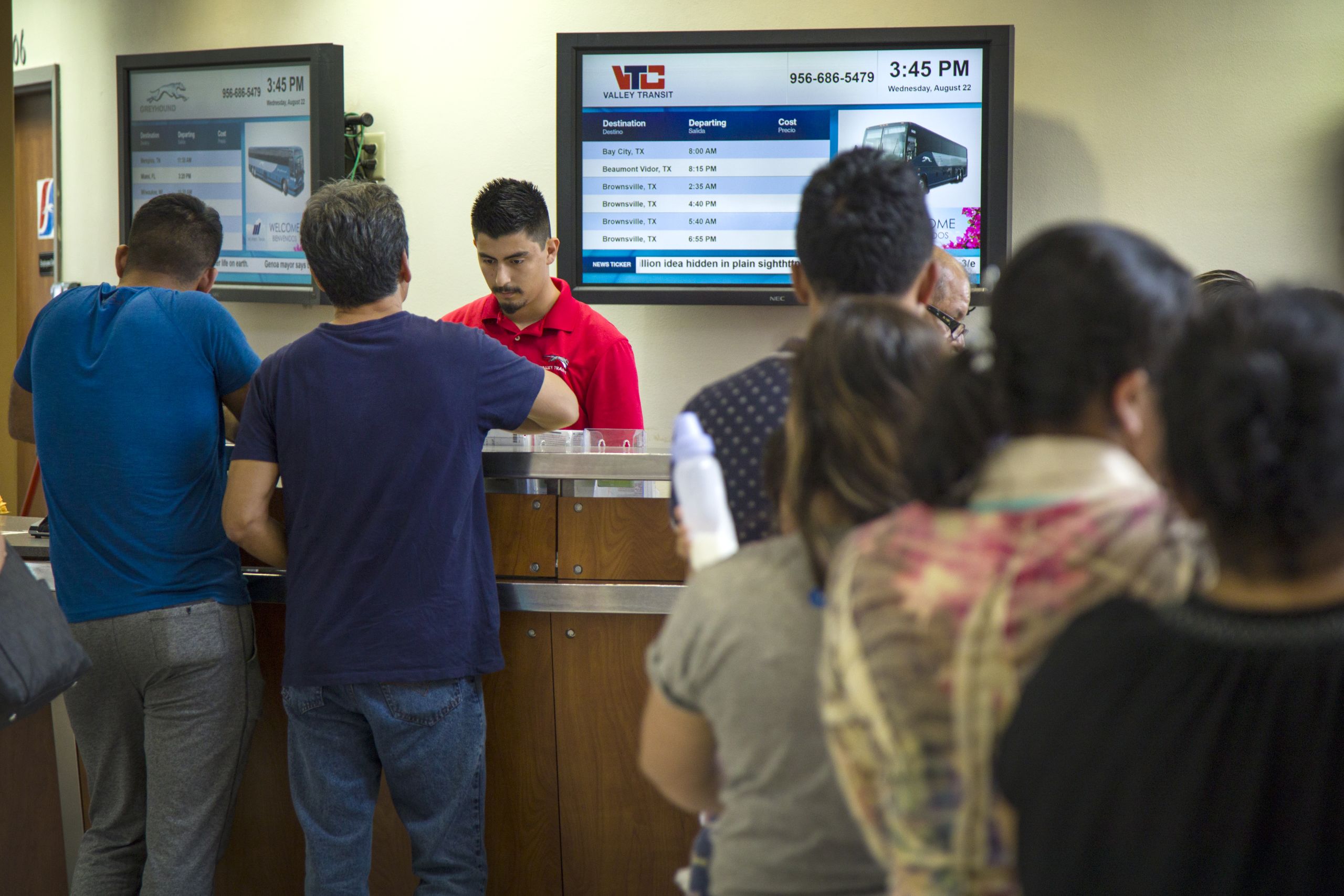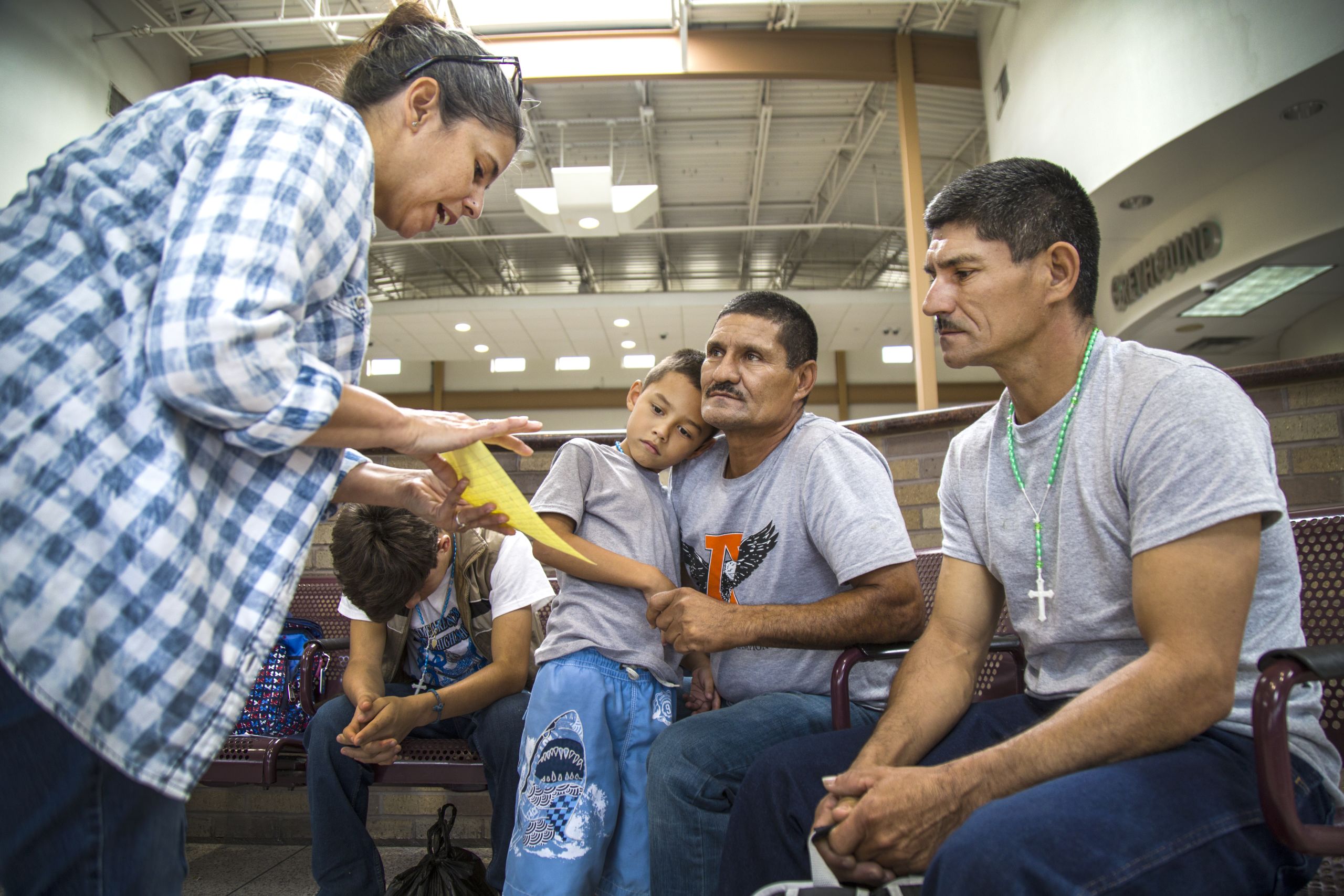 An ongoing dilemma
Attention snapped back to the Southern border with news of a caravan of migrants approaching the U.S. As the White House prepares to send thousands of troops, immigration has regained its place at the center of a political battle – just before the midterm elections.
But it's not that simple.
"The crisis is produced by the government, not by the migrants," says Nestor Rodriguez, a professor of sociology at the University of Texas who specializes in migration. His research has found that even with growing numbers of Central American migrants, the overall level of immigration and apprehensions has decreased since peaks in the 1990s and 2000s.
He says politicians are using immigration as a tool to get votes.
"Anything that has to do with the border is complicated," says Stephanie Leutert, director of the Mexico Security Initiative at the University of Texas. Border politics can be polarizing, she says, because they are deeply rooted in American identity and values.
"You have this fundamental tension in the narrative between values of – 'We're a country of immigrants and people should be allowed to come here' – and then the flip side, where people say, 'Actually, we're a country of a rule of law and our law says you can't do this so we need to follow that.'"
The Trump administration's efforts to address immigration focus on keeping people out of the U.S. In addition to implementing its zero tolerance policy, the administration has tried to end temporary protected status for certain refugees and institute a travel ban.
President Trump has suggested ending birthright citizenship and plans to lower the refugee quota to 30,000 – a record low. He now wants to end a policy that has allowed asylum-seekers to stay in the U.S. while they await their immigration hearings. He proposes instead to keep them in tent cities.
"We think if we just [keep people on] the other side of the border, our problem is over. But it's just the beginning of a new problem," says Rodriguez. He points out that violence and poverty in migrants' home countries still outweigh the challenges they face coming to the U.S.
"It's like a boomerang effect – they're going to come back," he says.
In caravans or not, migrants will still arrive at the border. Elisa Fillipone will provide them with supplies. Agent Robert Rodriguez will continue scouting for migrants crossing the Rio Grande. La Posada's doors will remain open. And Pamela Taylor will have her morning coffee and watch the sun rise over the cotton fields – and the fence beyond.